Unauthorized Full House Story – Lifetime the TV movie has ruffled quite some feathers, and the film is expected to reveal all the scandalous and juicy behind the curtain secrets that will be lapped by an eager audience clamoring for more.
We are not sure how much Full House trivia facts are hovering around the web, and the movie can narrate everything in a meager two hours. Here are some:
Some twins were auditioned before the Olsen twins were chosen. The babies were crying, and it was that the Olsen twins did not cry.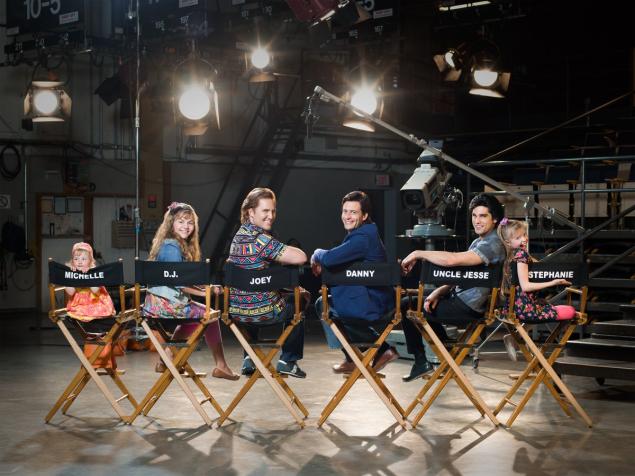 The show was christened House Of Comics in the beginning and had a more comedy driven theme. It was later turned into a family show, and the results are there for everyone to see.
Uncle Jesse was named Uncle Adam before it was rejected by Stamos. Uncle Adam's last name was Cochran for the entire first season that was changed to Katsopolis to underline Stamos' Greek Heritage.
John Posey originally played the role of Danny in the unaired pilot before Bob Saget took on the role. Posey sounds familiar because he's Tyler Posey's dad and appeared in three episodes of Teen Wolf with his son.
'Comet' and 'Air Bud' are both the same dog who played sports in 90's
The twins were asked to pretend that they were not twins in the first few seasons and hence were credited Mary-Kate Ashley Olsen. The twins practiced calling the cast members by their character names so that they were not confused.
The original story had Becky appearing in only six episodes. However, her popularity soared, and she ended up staying forever.
Mary-Kate and Ashley had decided to quit after the first season but were cajoled by Michelle, who also offered an undisclosed sum of money.
Dave Coulier's hockey obsession saw Joey playing hockey, and it culminated with the introduction of Candace Cameron Bure to Valeri Bure who eventually became her husband.