Priyanka Chopra is one of the biggest heroines in the Indian Film Industry. The actress who won the Miss World Title in the year 2000, has touched all levels of Indian Entertainment Industry, and has shared screen space with some of the biggest actors in Bollywood.
She is now an International style icon and songstress, and has successfully proclaimed her versatility in these areas in the most elegant manner. The recent news about Priyanka Chopra is regarding her new role in an upcoming American Television Series which is named, 'Quantico'.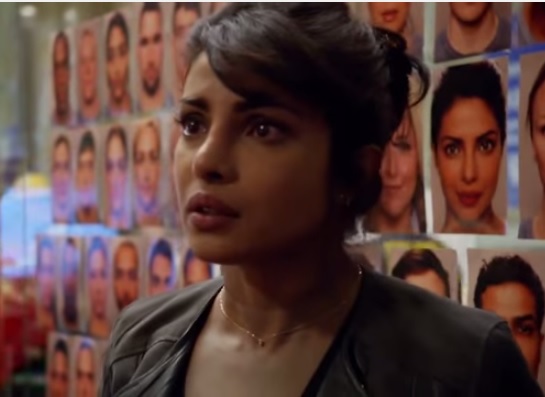 Through this role, Priyanka Chopra became the first Bollywood actress to play the lead role in an American TV Series.
Yesterday, the actress herself shared the trailer of 'Quantico' for her fans all around the world through Twitter. The trailer has been receiving rave reviews from both audiences and critics, and this has raised the expectations about the series to new heights.
As per reports, 'Quantico' will showcase the story of four FBI agents who have a secret past. Priyanka Chopra will do the role of Alex Parrish, one among the four agents who's blamed for being the mastermind behind 9/11, the biggest terror hit in the country.
Watch trailer video:
At one juncture, something happens to an agent in FBI, and from this moment, Alex Parrish starts her journey to unleash the mystery.
As per Priyanka, there are lots of fun, twists and thrills loaded in the series. In a recent talk, Priyanka Chopra told that the story of 'Quantico' is written in an awesome manner, and in all probabilities, the series will make it big in the television industry.