SAN FRANSISCO – Hewlett-Packard has finalized a deal to buy up wireless networking company Aruba Networks for $2.7 billion, making this the first major purchase for HP since the catastrophic purchase of Autonomy, a British software company in 2011.
Based in Sunnyvale, California, Aruba manufactures Wi-Fi networking systems for shopping malls, hotels, universities, corporate campuses, and other workplaces – and it makes these markets its core strength considering its large market share in these areas. Purchasing Aruba will give HP the leverage to capitalize on these areas, and also give HP the footing to compete with Cisco Systems among other tech rivals.
Cisco Systems markets nearly half of all commercial wireless networking equipment globally, according to Amitabh Passi, a UBS analyst. But with HP's acquisition of Aruba, the company will be in charge of 20% global sales for those wireless systems, particularly in China and other Asian markets.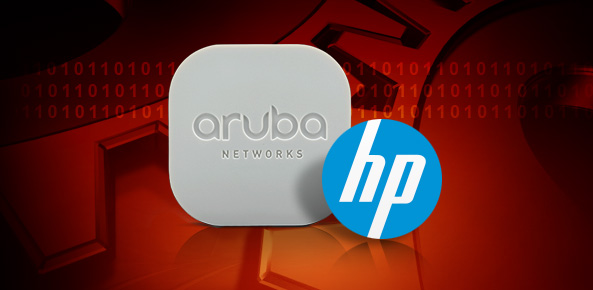 Since HP is considering making this acquisition at a time it is already splitting into two companies – one focused at selling computer systems and software to businesses, and the other focused on selling PCs and printers to businesses, it is estimated that this expansion of tech portfolio would do the company a lot of good. And this initiative is coming from HP CEO Meg Whitman as a measure for countering declining sales.
According to Bernstein analyst Toni Sacconaghi, buying Aruba would give HP "a faster growing, higher margin business that fills a portfolio need without `betting the ranch'." Based in Palo Alto, California, HP raked in $111 billion in sales last year, but it faces the challenge from other tech trends as well as meeting constantly-changing customer preferences.
HP is paying $24.67 for each Aruba share, and this is a 37% premium considering that Aruba shares traded for only $18 before HP commenced talks last week – although Aruba's closing price was $24.81 on Friday. Worth nearly $3 billion, the management of both companies agreed to the deal, after factoring in debt and cash on Aruba's balance sheet. As at last year, Aruba made $729 million in sales.