The 57th Annual Grammy Awards that happened on February 8, 2015 had some great moments and even bigger winners, but what made headlines was how Kanye West and Taylor Swift buried the hatchet.
Six years back in the last, the 37-year old West embarrassed the 'Mean' singer by butting in her acceptance speech she was giving after winning the Best Female Video at 2009 VMAs.
However, on Sunday night, the break in the Grammy Awards saw these two megastars get over the story, and one must praise the 25-year old Swift to be forgiving enough.
The duo engaged in a nice conversation, giving clear indications they have got over the big old story. Even some time back, Swift had made her displeasure for Kanye open to her friends, said a report on HollywoodLife.
It was also further reported West was concerned with Swift collaborating with Justin Timberlake, Jay Z, and Beyonce, and decided to move beyond his ego.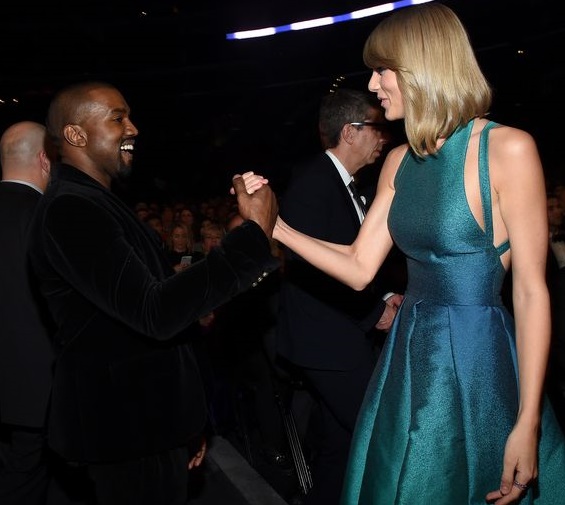 The images that appeared on social sites and various tabloids show the two artists in sync with one another with hands wrapped for showing the warmth.
For now, the fans can be happy that the two stars have come together, although we would want to see them together.
By the way, Taylor made a stunning appearance at the Grammy Awards, looking more than just ravishing in her superb Elie Saab dress.
She completed the look with a nice pair of earrings, and eye makeup that totally suited her Barbie face. Certainly that one of the best carpet looks this year.