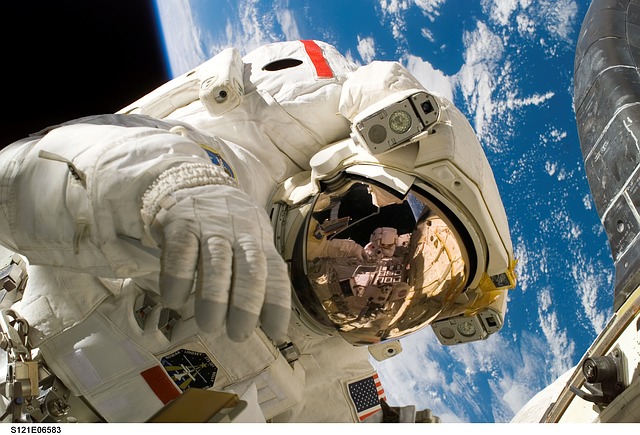 A NASA-sponsored study reveals that astronauts' back problems when they return to Earth are caused by an atrophied spine.
Spending to much time in space causes muscles in the spine to atrophy leading it to straighten out and tighten over time a new study confirms. This degeneration explains why astronauts suffer back problems when they return to Earth after an extended mission.
Scientists believed until now that astronauts' back pain was caused by fluids gathering in spinal discs, cartilage joints of which absorb shock in the spine. But a NASA-subsidized research published in the journal Spine found this wasn't the case.
Scientists at the University of Sand Diego administered MRIs and other tests on six NASA astronauts. They found that the astronauts' spinal disks weren't altered but the paraspinal muscles, which link the bones of the spine together, shrunk by 19 percent.
The results may influence aggressive exercise routines for crews while in space. Astronauts currently exercise around two hours a day to maintain muscle and bone mass, but they're not working against gravity. Alan Hargens, one of the study's authors and professor of orthopedic surgery at UC San Diego, says core strengthening and neck exercises would help keep the back to function normally.
"We think that the neck is a part of the spine that is particularly susceptible to this loss of gravity," Hargens tells The Verge. "So there need to be better exercises for the astronaut's necks. Right now they don't have anything as far as we know."
The spine's structure has a natural curve as gravity pulls the bones down, so in space, there is no gravity causing the spine to elongate. When this happens, the supporting muscles weaken and the spinal disks stiffen resulting in a straightened vertebrae.
Two-thirds of astronauts that spend several months in space suffer back pain and have a four-fold risk of suffering from herniated disks when they return to Earth. They come back, in fact, two inches taller than before they launched. "And with a lot of muscle atrophy around the spine, that makes the spine susceptible to injury when the astronauts come back to Earth," says Hargens.
This may be a disconcerting issue for NASA if they want to send willing recruits to Mars.
Source: The Verge