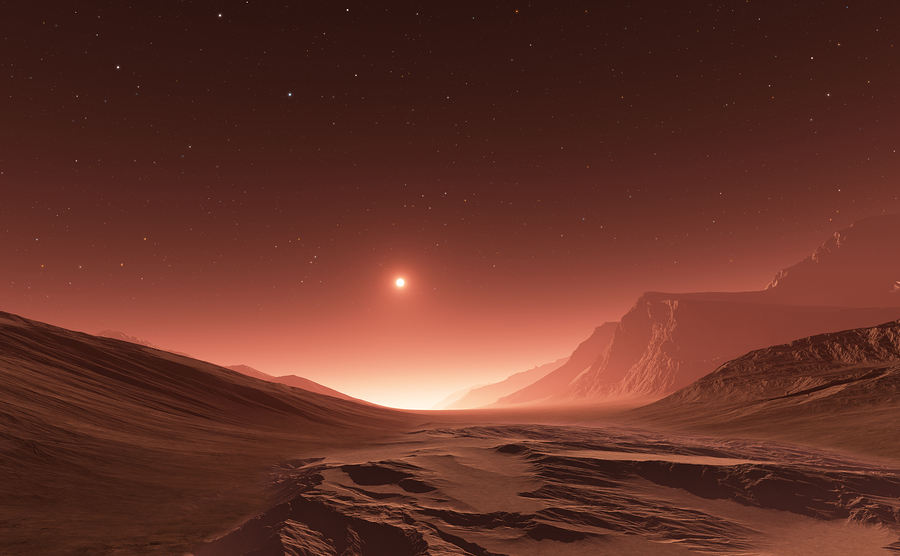 A NASA rover found evidence that the geological chemistry of Mars' surface may lead to clues of its atmospheric origins.
The geological synthesis of Mars' surface is believed to have influenced the chemistry of the Red Planet's entire atmosphere according to evidence collected by NASA's Curiosity Rover, which has been studying the Gale Crater.
An earlier exploration, The Viking mission, conducted in 1983, provided scientists data on the climatic conditions including information on the endemic krypton and xenon gases on the planet's surface. Researchers intend on studying the ratios of particular isotopes, the chemical structures of xenon and krypton. Curiosity's Sample Analysis at Mars (SAM) instrument was used to measure the gases.
"Previous knowledge of martian atmospheric krypton and xenon isotope ratios has been based upon a combination of the Viking mission's krypton and xenon detections and measurements of noble gas isotope ratios in martian meteorites,"  said Pamela Conrad, SAM's deputy principal investigator, the study of which was published in Earth and Planetary Science Letters.
"The xenon and krypton isotopic measurements reported here include the complete set of stable isotopes, unmeasured by Viking."
The gases are chemically inert, so they can't interact with other chemicals in the atmosphere or surface. This means they're ideal artefacts of the atmospheric evolution. In particular, xenon is present in nine various isotopes that clue scientists into which layers of the atmosphere were stripped away.
Because these isotopes are more prevalent than expected, scientists now surmise the cosmic rays that strike Mars generate a chemical process called neutron capture. This leads to the transfer of neutrons from one chemical component to another within the surface.
Once the rays touch a barium atom, barium concedes neutrons that are consumed by xenon atoms creating increased levels of xenon-124 and 126. Bromine, simultaneously, may give up some its neutrons to krypton leading to the formation of elevated levels of krypton-80 and krypton-82.
"These isotopes can enter the atmosphere when the regolith is disturbed by impacts and abrasion, allowing gas to escape," NASA said in a release.
Earth's atmosphere also has traces of krypton and xenon isotopes but they vary from Mars, which has higher levels of xenon-129.
Source: TechTimes