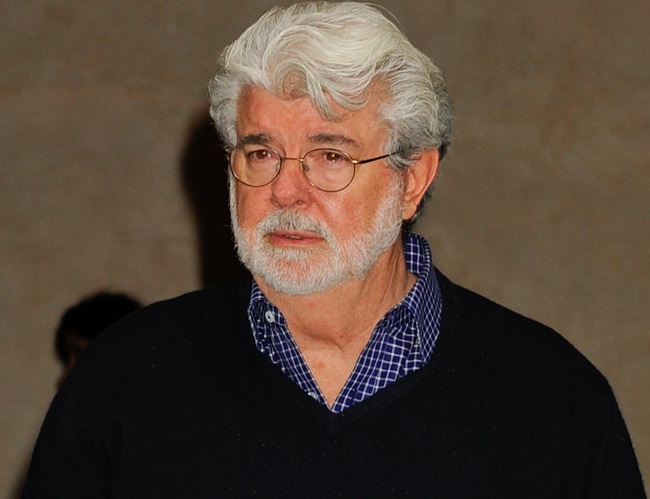 Lucas: "Kenny was truly the heart and soul of R2-D2"
George Lucas recently paid tribute to Kenny baker, who was found dead on August 13 by his nephew. The late actor played R2-D2 in the popular Star Wars movie franchise.
Lucas posted a heartfelt message on StarWars.com, saying: "Kenny Baker was a real gentleman as well as an incredible trooper who always worked hard under difficult circumstances. A talented vaudevillian who could always make everybody laugh, Kenny was truly the heart and soul of R2-D2 and will be missed by all his fans and everyone who knew him."
Baker appeared in six Star Wars films throughout the years in addition to playing Paploo in 1983's Return of the Jedi.
Lucasfilm president Kathleen Kennedy also expressed her sorrow, adding: "We're all saddened to learn of Kenny's passing. There is no 'Star Wars' without R2-D2, and Kenny defined who R2-D2 was and is. He will be greatly missed."
Baker was diagnosed with chronic obstructive pulmonary disease almost a decade ago. Though the actor managed to enjoy many healthy years, his health quickly deteriorated during his final days as explained by his niece, Abigail Shield.
His nephew, Drew Myerscough, also shared: "I've lost my best friend. My Uncle Kenny might only have been 3ft 8in but to me he was always 6ft tall. I went everywhere with him and when he had a gig, I looked after the sound.
He did a turn at a nursing home about 15 years ago and on the way home in the car, he told me that going into a nursing home was his ultimate fear. I told him that as long as I had breath in my body I'd make sure that didn't happen. So when he got sick, I looked after him and he thanked me every day."
Baker is survived by sons Christopher and Kevin, along with seven grandchildren.