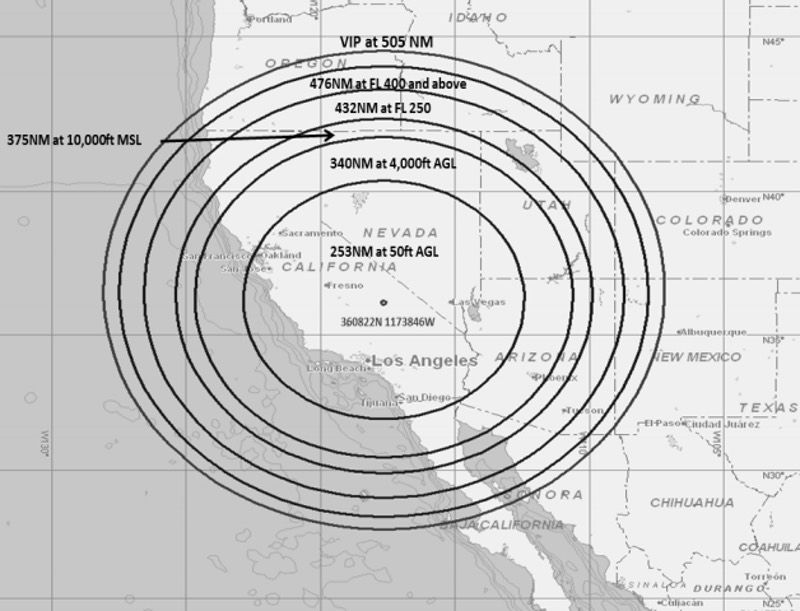 FAA announces possible GPS interference for pilots in Southwest area. PHOTO: FAA
The Federal Aviation Administration (FAA) announced the testing of a device or group of devices that has the possibility of jamming GPS signals, centered near the US Navy's installation in the Mojave Desert, according to Gizmodo.com.
The agency issued a warning to pilots that the GPS systems may be unreliable for navigation for at least six days during the month of June, covering an area primarily in the Southwest.   The scheduled dates are June 7, 9, 21, 23, 28, and 30, and will last for approximately six hours each day, between 9:30 AM and 3:30 PM Pacific time.
Since the jamming will only involve aircraft above fifty feet from the ground, other GPS systems will not likely be affected.
The lost signals will stretch for hundreds of miles around China Lake, California, home to the US Navy's Naval Air Weapons Center in the Mojave.  The 1.1-million acre facility is located about 150 miles north of Los Angeles, and is the Navy's largest single landholding, used for weapons and armament research, development and testing and evaluation.
According to the article, Deidre Patin, Public Affairs specialist for Naval Air Warfare Center Weapons Division said on a phone interview, "We're aware of the flight advisory.  I can't go into the details of the testing, it's general testing for our ranges."  Patin declined to give details about whether or not the testing involved GPS jamming, or if such testing had previously occurred.
The FAA release said the notice "applies to all aircraft relying on GPS.  Additionally, due to GPS interference impacts potentially affecting Embraer Phenom 300 aircraft flight stability controls, FAA recommends EMB Phenon pilots avoid the above testing area, and closely monitor flight control systems due to potential loss of GPS systems."
The release also encouraged pilots to report anomalies "only when ATC assistance is required," and advised pilots to check for possible changes in the schedules when conducting operations in the area.