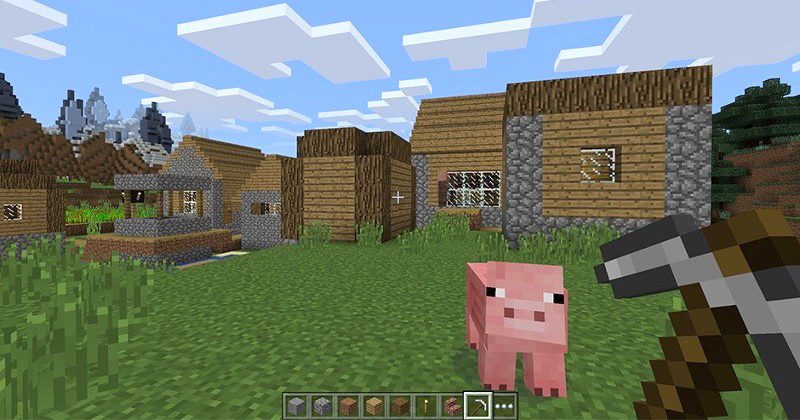 Popular game has recorded over 106 million in sales since 2011.
Microsoft and game developer Mojang announced on Thursday the popular video game has topped the 100 million mark in sales since it was first released in 2011, according to TechTimes.com.
The addictive game platform was purchased by Microsoft in the fall of 2014, when the company acquired the developer for a price tag of $2.5 billion.  The announcement continued to say over 53,000 copies of the game are being sold every day, since the beginning of 2016.
The passing of the 100 million milestone makes Minecraft the second-most successful game of all time, with the title being held by the extremely popular game, Tetris, which has sold over 400 million copies.
The game developer thanked those who have purchased a copy, by posting on its blog, "We'd like to offer our heartfelt thanks to every one of you who's bought Minecraft over the past few years, no matter which platform you play on. We're constantly in awe of our community and the amazing things you achieve together. You really are the best."
The posting added if the number of people that had bought a copy of the game decided to form a nation, it would be the 12th largest country in the world, ranking just behind Japan's over 126 million residents.
Mojang says the Minecraft community includes residents from every country and territory on the planet, surprisingly including four copies that were sold to gamers in Antarctica.  According to the company, over 40 million people each month "spend time adventuring, exploring and building wondrous things," and added if each one of these players could join hands, they would encircle the Earth over one and a half times.
The game, available across PC, console and mobile platforms, allows participants to mine, build and explore new worlds and create just about anything they can imagine.  Gamers have reported building fictional areas, as well a real-life replicas of world cities.
The company reports that, in the US, about 40 percent of the gamers report using mobile devices, comparable to an additional 40 percent who prefer to use consoles to play the games.