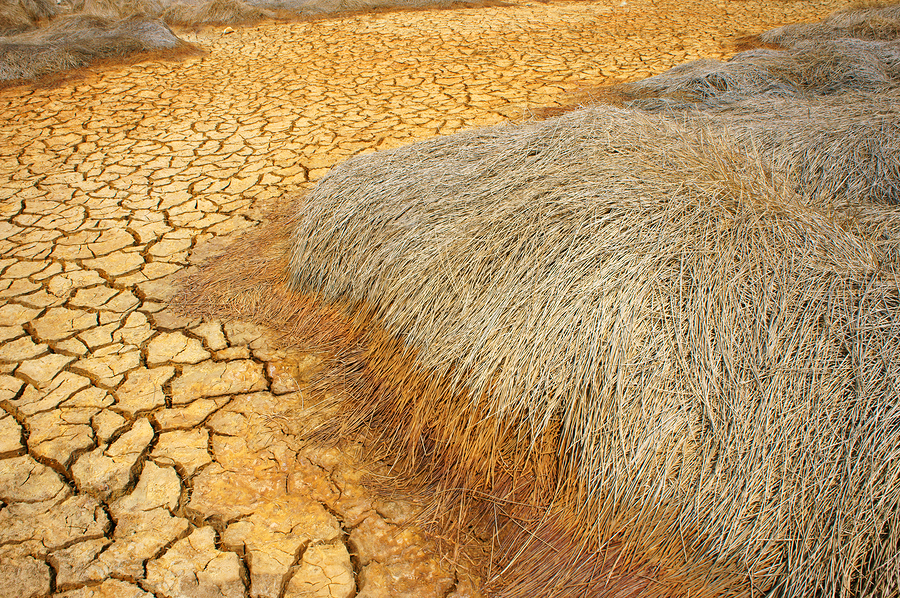 Toxins form as food crops seek to protect themselves from extreme weather, and can lead to neurological diseases and cancer in humans
A new report from the United Nations Environment Programme (UNEP) says that food crops such as wheat and maize are generating an increasing amount of toxins, a reaction to protect themselves from extreme weather associated with climate change. The chemical compounds are harmful to people and animals when consumed over a long period of time.
Jacqueline McGlade, UNEP's chief scientist and director of the Division of Early Warning and Assessment, says, "Crops are responding to drought conditions and increases in temperature just like humans do when faced with a stressful situation."
Plants absorb nitrates and typically convert them into nutritious proteins and amino acids. Prolonged drought slows or prevents this process, which leads to nitrates accumulating in the plant, according to the report. When people have too much nitrate in their food it can interfere with the ability of red blood cells to move oxygen through the body. Crops that are particularly susceptible to nitrate accumulation include wheat, maize, soybeans, barley, millet and sorghum. Toxic crops can leads to cancer and neurological diseases in humans.
Rain can also be a problem. After crops are stressed by drought, then are exposed suddenly to large amounts of rain that lead to rapid growth, they can accumulate hydrogen cyanide, or prussic acid. This is one of the ingredients in certain types of chemical warfare. It interferes with oxygen flow in humans, and even short-term exposure can be debilitating, said McGlade. Cassava, maize, flax and sorghum are most vulnerable to dangerous accumulation of prussic acid.
Climate change is also related to an increase in aflatoxins, which are types of mold that affects plant crops and can raise the risk of cancer, blindness, liver damage as well as stunting the growth of infants and fetuses.  McGlade said that about 4.5 billion people in developing countries are exposed to these aflatoxins every year.
The report said, "We are just beginning to recognise the magnitude of toxin-related issues confronting farmers in developing countries of the tropics and sub-tropics. As warmer climate zones expand toward the poles, countries in more temperate regions are facing new threats."
Kenya suffered outbreaks of aflatoxin poisoning in 2004. More than 300 people were affected and more than 100 died following a prolonged drought. Kenya also reported cases of nitrate or hydrogen cyanide poisoning in 2013. Two children died after eating cassava with raised levels of prussic acid after a period of extreme rainfall. The Philippines also experienced poisoning in 2005.
According to the UNEP report, Europe will be at a growing risk from increasing aflatoxins in local crops if global temperature increase by 2 degrees Celsius. Scientists believe the world is heading toward a temperature increase of more than 3 degrees Celcius.