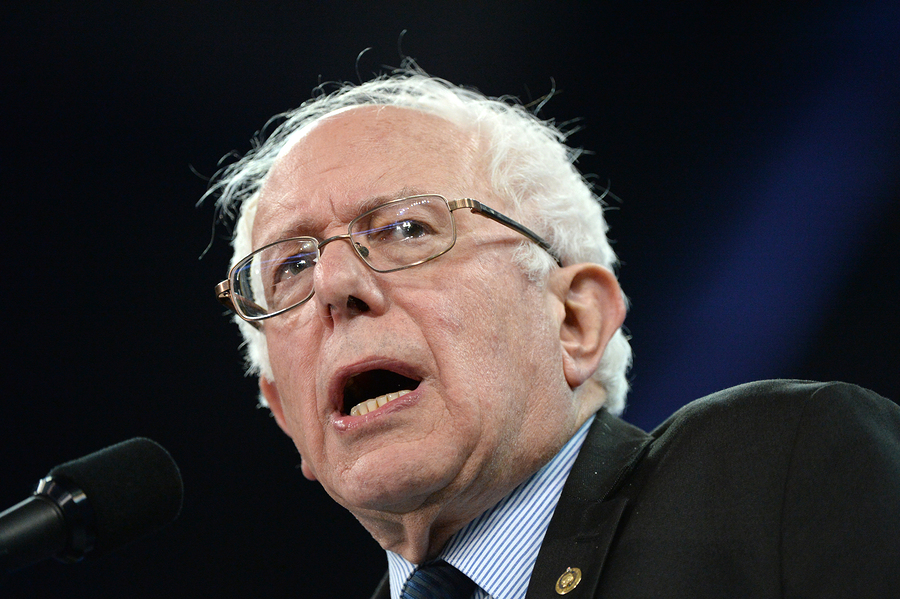 Jeff Weaver says things have gotten personal between Sanders and Wasserman Schultz, who he says has "lashed out at the campaign" more than once.
Bernie Sanders' campaign manager, Jeff Weaver, said today that the Democratic senator is getting "zero pressure" from his party to drop out of the race. However, although he said Democrats and party officials have not been trying to force Sanders out, he had sharp words for Democratic National Committee chair Debbie Wasserman Schultz, who he says has "lashed out" at the Sanders campaign on more than one occasion.
According to Politico, Weaver says things have gotten personal between Wasserman Schultz and Sanders. "I think it became very personal for her. She has lashed out at the campaign…on a number of occasions – these joint fundraising agreements which took money from state parties and gave it to the DNC."
Weaver cited the latest incident, saying standing committees at the convention tried to keep the Sanders people off. "I think it has become sort of personal, and I think that's really unfortunate, because really Democrats should be working together to bring the party together after the convention, that's for sure."
Weaver appeared on Fox & Friends and said if rating the pressure the campaign is receiving to end their race to allow the party to unify between Hillary Rodham Clinton, he would give it a one on a scale of one to 10. "I mean there are a few people out in the media, but in terms of any kind of real effort, it's probably zero, really is more like it." He said the pressure to drop out is a media creation and is not real.
While Clinton's Senate allies have not directly called for Sanders to leave the race, they have not hesitated to remind him of the high stakes in a general election with Donald Trump. Sen. Claire McCaskill (D-Mo.) said on CBS last week that Sanders has to look at the potential for a President Trump and do everything he can to never let that happen.