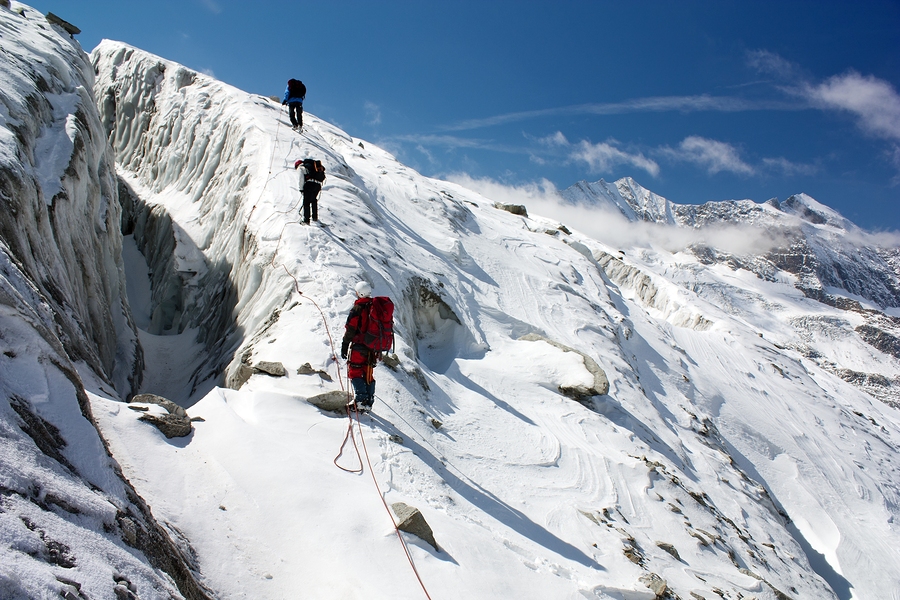 Nepal Mountaineering Association Chief says many Mount Everest climbers are inexperienced and unprepared, resulting in altitude sickness and energy loss
Climbing Mount Everest has become increasingly dangerous in recent years. In the past week, two people have died from altitude sickness, another fell while descending due to exhaustion, and a fourth fell while aiding other climbers, marking four deaths in as many days on the mountain. The recent fatalities have led to increasing scrutiny of the safety of climbing the Himalayan peak, with some blaming local authorities.
However, those authorities fault companies who say they skirt necessary costs, using poor quality equipment and allowing inexperienced and unprepared climbers to join their parties. Nepal Mountaineering Association Chief Ang Tshering Sherpa says that climbers who employ well-managed companies with experienced guides are safe.
In addition to the four known deaths, there are two Indian climbers missing since Saturday. Officials say the chances of finding them alive are very low.
There is criticism of Nepal authorities for charging $11,000 per climber, yet doing little with the revenues to improve safety. Nepal was also criticized for cutting the fee to $11,000 from $25,000 in 2014 in order to increase the number of climbers.
Tourism Department Sudarshan Dhakal disputes the criticism, saying energy loss and altitude sickness means that climbers are not well prepared, and that the deaths had nothing to do with accidents or crowds. Lines often form on the final stretch to the summit, which leads veteran climbers to complain that slow and inexperienced climbers delay everyone, increasing risk to the entire crowd.
According to U.S. News, until this year no one had reached the summit of Mount Everest since 2013 due to fatal avalanches. During the past two weeks good weather has allowed more than 350 climbers to reach the summit. May is one of the most popular months for climbing the mountain due to weather conditions. Monsoons in June bring rain, cold and clouds.