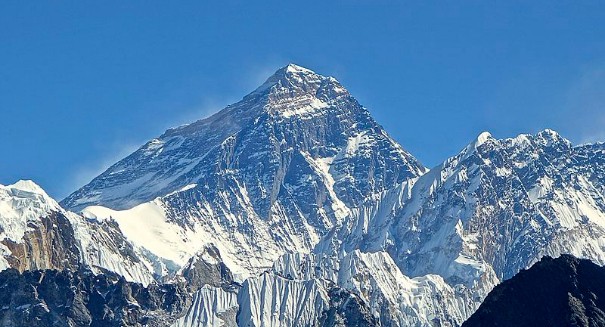 Tragedy strikes mountain climbers as they descend from the summit of Mt. Everest
Two mountain climbers attempting to return from the summit of Mount Everest have perished, likely from altitude sickness, as tragedy strikes the mountain once more, according to the Huffington Post.
The climbers, one Dutch and one Australian, were climbing down from the 29,035-foot mountain when they died, and representatives from the group with which they were climbing said the two appeared to suffer from altitude sickness.
Eric Arnold, 35, complained of weakness, according to his climbing partners, despite having enough bottled oxygen, and passed away on Friday night.  This was Arnold's fifth attempt at the summit, failing to reach the peak in 2014 and 2015.
Just a few hours later, Maria, Strydom, 34, also show signs of the sickness before passing away on Saturday afternoon.  She, too, was on the way down after reaching the summit, where many experienced climbers say is the most dangerous part of the trip.  Reportedly, Strydom's husband was by her side as she perished.  The two had planned to climb the highest summits of the seven continents together.
The deaths were the first confirmed loss of life on the mountain this year.  A number of climbers have taken advantage of the favorable weather to make the ascent, following two years on few climbs due to disasters on the mountain range.
The typical climbing season runs for approximately two months during the spring.  Since May 11, over 330 people have attempted to scale the summit on the Nepal side, as well as a number who made the climb from the Tibetan side.  A group of Nepalese guides reached the peak on the 11th of this month, marking the first to do so since the disasters on the mountain that blocked climbers in 2014 and 2015.
It is unclear when and if the bodies will be able to be recovered, depending on the team and family members, according to the Passang Phurba, of the Seven Summit Treks agency, located in Kathmandu, Nepal.