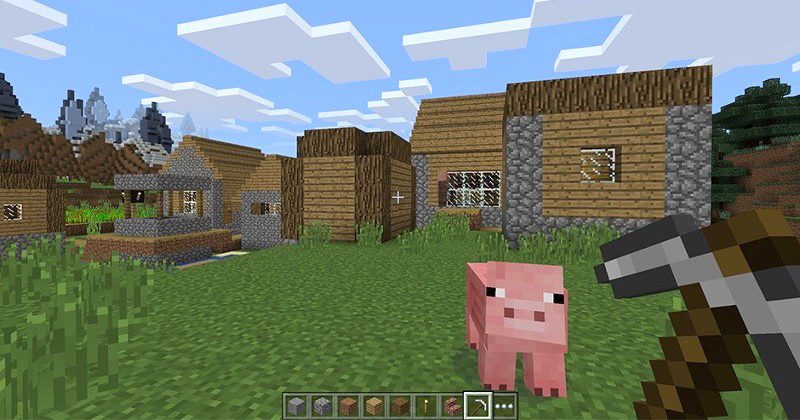 Company announces expansion to China for popular game. PHOTO: Slashgear
Minecraft developer and franchise owner Microsoft have entered into a five-year partnership with NetEase, a local internet company, to launch the popular game in China, according to the company.
While the partnership did not disclose an official release date, they did say the game will be offered on PC and mobile platforms, but no console version is planned, at least in this part of the release.  The company left the door open with regard to changes for the Chinese version and did not say if any specific content may be removed from the format.
Calling the announcement "significant news," Mojang CEO Jonas Martensson, said in a release, "We'll always embrace opportunities to bring Minecraft to new players around the world, widening our community, and giving us a new perspective on our game.   NetEase understand our long-term vision for Minecraft and support Mojang's ideals, so we're delighted to have them on board. We look forward to welcoming China's builders and adventurers to the world of Minecraft."
The game's player base has reached over 100 million gamers, but still the company is looking for ways to advance the game, as well as looking for other platforms on which the game can be played.  The company recently released a Wii U version and a version for the Gear VR headset.
NetEase looks to be a good fit for the expansion into the Chinese market, since they previously adapted Blizzard's Hearthstone and Word of Warcraft to those areas, according to slashgear.com.
William Ding, CEO and founder of NetEase, Inc., commented, "We are excited to bring Minecraft to Chinese audiences, and expect our large online community to embrace this preeminent game."  He continued to explain, "With our deep understanding of the Chinese market and our ability to successfully launch world-renowned online and mobile games, we offer a strong platform for the introduction of Minecraft to China's vast user base. We believe this cooperation could leverage the strengths of both Mojang and NetEase, as well as provide the world's largest audience with a superior user experience."