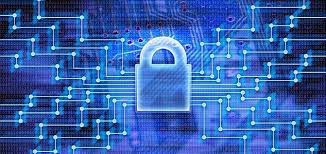 Researchers show how easy it is to hack a "smart" door lock.
It seems that each day that passes brings another feature to the "smart" home, including network-connected devices that can control your thermostat, turn on and off your lights or even brew you a fresh cup of coffee.  All these devices are designed to make your life easier, but could some of them actually make your home less safe by their installation?
Maybe so, according to an article in Popular Mechanics.  The article cites a recent video released by the University of Michigan showing hackers easily intercepting the PIN code for a Samsung SmartThings door lock, and opening a simulated door.
Of course, thieves have pretty much always been able to break into your home if they wanted to, but in most cases, they would leave behind some type of evidence, like a broken window or a smashed door.  With this new type of home invasion tool, hackers could intercept you home code, enter your home through the front door, leaving no tell-tale evidence that anyone had ever been there.
And they could use the process over and over again.  They may even hack into other parts of the system that would alert them whenever the house is likely to be unoccupied, based on the settings for your thermostat or other devices.   In short, the hackers would have perpetual access to your home.
And since it is being done over the internet, they could hack the codes for several houses in your neighborhood and open any number of homes on any given night.  Hackers would have the potential for all sorts of criminal activity, or maybe just sell the codes to traditional thieves to use to gain entry to the front doors.
SmartThings says the scenarios in the video are dependent on the home owner installing a malicious app or third-party app developers that are not following the guidelines for security given to them by SmartThings.  The company says they are working with the University of Michigan to fix these vulnerabilities.
The good news is that hackers typically want to go after high-value targets, and the average home likely would not justify the amount of time and resources spent on hacking the front door locks.
In the meantime, you should consider all options if looking to install a "smart" door lock, and maybe give the new technology a little time to work out the bugs.