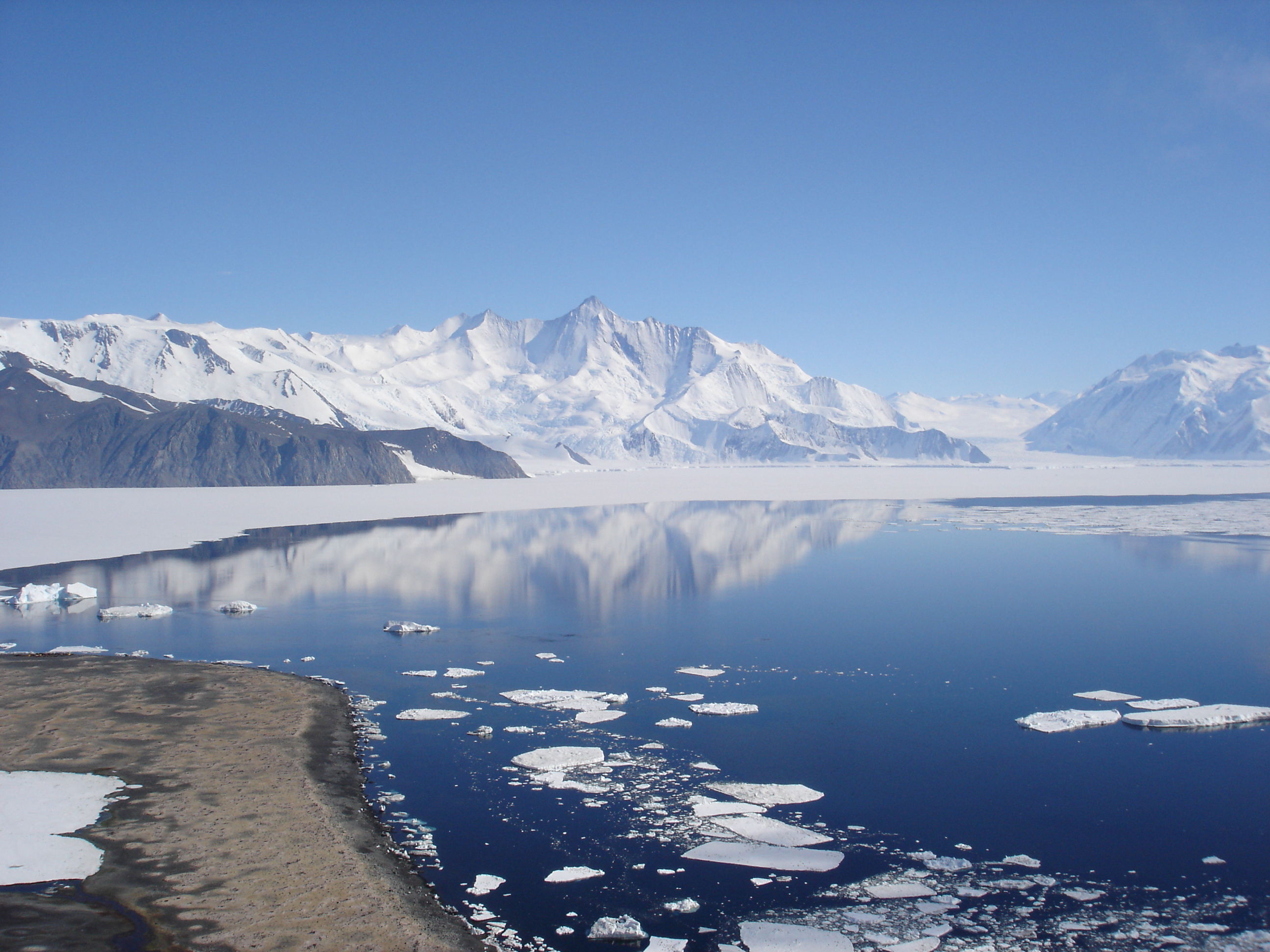 Canyon system with possible lake being discussed at meeting in Vienna.
A scientific team presented evidence last week at the European Geosciences Union in Vienna that indicates there is a massive canyon system below the ice in Antarctica that may even contain a large sub-glacial lake, according to the Christian Science Monitor.
The discovery, which was actually first announced back in January of this year, is the first evidence that a canyon and possibly a lake are beneath the ice in Princess Elizabeth Land, on the continent, according to lead researcher Dr. Stewart Jamison, from Durham University in the United Kingdom.  Dr. Jamison commented in the initial press release, "This is a region of the Earth that is bigger than the UK and yet we still know little about what lies beneath the ice."
The scientists estimate the lake to be about 60 miles long and about 6 miles wide and may run as deep as two feet in some areas, according to Martin Siegert, who is a member of the team investigating the lake at Imperial College in London.
Evidence of the lake was first noticed by using satellite imaging and radio-echoing sounding methods.  Dr. Siegert said they saw linear channels on the surface that inferred the massive channels below the ice, and the probability of a lake as well.
Recently, scientists from China and the United States were able to use penetrating radar to collect information about the area which may confirm the existence of the lake, but the research team has not yet reviewed the data.  They expect to examine the information as a group some time in May.
The location of the potential lake has scientists excited about the possibilities of research, since there is a previously established base about 60 miles from the area.  Researchers would be able to conduct experiments in the sub-glacial waters, looking for microbes, bacteria, and possibly traces of DNA, while trying to gain a better understanding of the ecosystem of the continent.
Dr. Jamison added an increased knowledge of the landscape below the ice could lead to understanding the reaction of the ice sheets to the changing climate in the area.