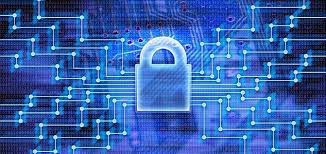 The popular instant messaging and VoIP app has added end-to-end encryption and PIN protection.
The recent dispute between Apple and FBI over access to encrypted personal data sprung a large public debate, demonstrating the importance of security and privacy for modern users. Viber, the Japanese-owned instant messaging application with more than 700 million users, has just announced the addition of end-to-end encryption and extra security features on all supported platforms.
With the arrival of the upcoming Version 6.0 of Viber client, which should be released within the next two weeks, all communication activity will be encrypted with currently unknown encryption protocol. Viber COO, Michael Shmilov, said in his Tuesday blog post that "We have been working on this for a long time and are proud that our users can confidently use Viber without fear of their messages being intercepted."
The encryption will work across the board for interactions, including voice and video calls, text messages posted in individual and group conversations, and also for shared photos and videos.
To further enhance users' privacy, Viber's latest update will additionally include "Hidden Chats" feature, which can make certain chats accessible only after the user inputs a four-digit PIN code or uses a fingerprint scanner on iOS devices. These special chats won't otherwise appear alongside other conversations, and the corresponding chat notifications will be displayed without any name or message.
A system of colored locks will be used to indicate the level of protection each chat receives: fully end-to-end encrypted conversations have a grey lock; a green lock is reserved for conversations that are also authenticated to ensure the identity of the other party; finally, a red lock shows in case the app detects a problem with the encryption, which could indicate a man-in-the-middle-attack.
All of this comes less than a month after WhatsApp, one of Viber's main competitors, rolled their own encryption feature. Michael Shmilov went on to say that "We will continue to make this [security and privacy] an ongoing priority as digital communication evolves."