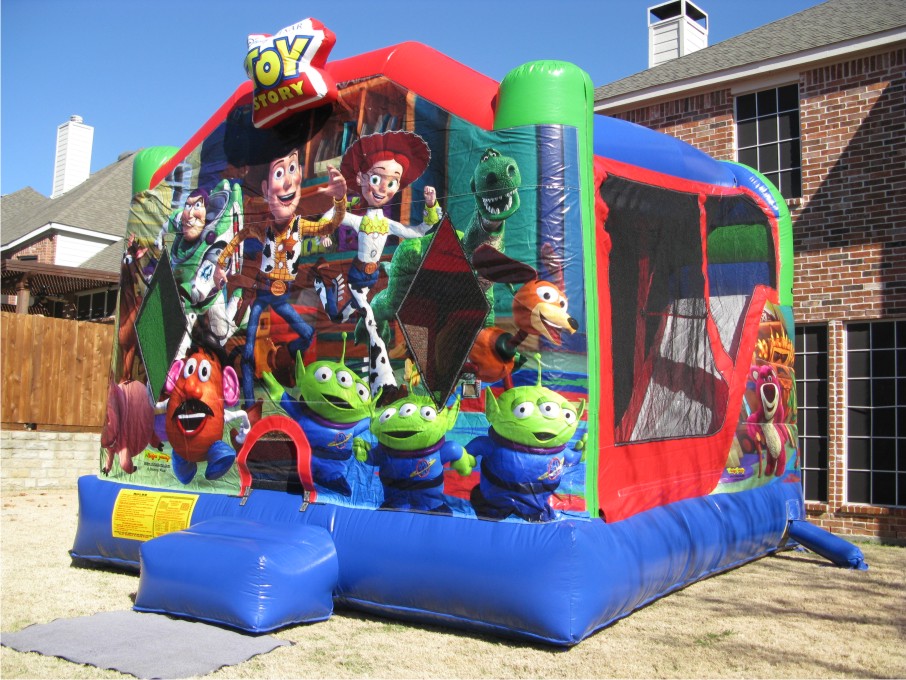 A woman at the park at the same time said she did not allow her children to play in the castle because she thought the winds were too strong.
A 7-year-old British girl was killed last week when the Toy Story bouncy castle she was playing in was picked up by the wind and carried nearly a mile before it fell. Summer Grant suffered serious injuries. She died on Saturday.
Two people have been arrested on suspicion of manslaughter by gross negligence in connection to the tragedy, according to the BBC. The 27-year-old man and 24-year-old women were in charge of the bouncy house, which was part of the Easter fair in Essex, England's, Harlow town park.
An investigation has been launched into the incident by Kent and Essex serious crime board law enforcement officials, who say the weather will be part of their examination. D/Insp. Daniel Stoten of Essex Police said, "The weather will certainly make up part of this investigation – whether the weather was a factor and whether or not it was appropriate for the ride to be running. We will be speaking to scientists in relation to the weight of the ride, the type of weather, the ground underfoot, the moisture content and how the ride was tethered." The public has been asked to contribute any video footage of the event that might exist.
Summer was alone in the castle at the time it blew away. Terri Rickards, a mother who was also at the park, wrote on Facebook that she did not allow her two children to play in the castle as it did not look safe, due to strong winds.
However, Ray Smith, a representative of the Showmans Guild of Great Britain, said that it was a sudden gust that carried the ride away. "Had it been a consistent wind they would have closed down all the inflatables. He also said that he was confident that organizers of the event had properly staked down the inflatable attractions.
Harlow was the site of another bouncy castle accident last year at the same park, when the inflatable collapsed on the children who were playing in it. Harlow's Robert Halfon is asking authorities to consider a ban on bouncy castles.