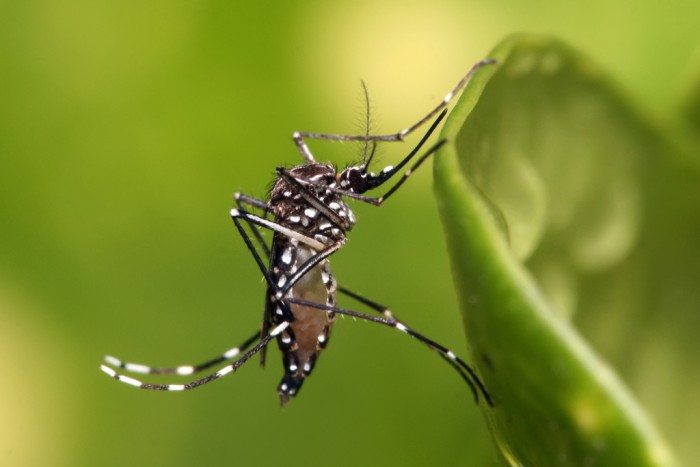 The Center for Disease and Control released extra precautions if potentially exposed to Zika.
The Centers for Disease Control and Prevention launched new measures to educate the public on Zika to help slow the virus's spread. The Zika virus, which can lead to Zika virus disease, is transmitted through an Aedes mosquito bite. Fever, rash, conjunctivitis, and joint pains are common symptoms, but experiencing them are rare resulting in underreported cases. The report was released in Tech Times.
Zika was first pinpointed in 1947 in tropical regions including Africa, Pacific Islands, and Southeast Asia, but an outbreak was reported in May 2015 in Brazil.
Pregnant women, however, are most vulnerable to the disease in which they can potentially give birth to fetuses with microcephaly. To date, there's not enough evidence to directly link microcephaly to Zika because of other variables such as gene mutation, toxins, and particular infections during the course of pregnancy that could also be complications.
Other theories exist including several reports that the pyriproxyfen pesticide is to blame, but scientists cannot establish a correlation because infants are born with the virus in their brains.
Newborns also exhibited other birth defects like auditory deficiencies, eye defects, stunted growth, and underdeveloped brains. No information is available to explain how the virus is spread to the infant or if there is certainty that if the mother has contracted it that it would be passed to the newborn.
The CDC advises that pregnant women should not travel to regions of dense infection, as they can become infected through a bug bite or through sexual contact with an individual carrying the virus.
The agency cautions using condoms during oral, anal, and vaginal sex. For exposed males, the CDC warns to not engage in sexual activity for at least six months as it's been proven that the virus lasts longer in semen. Those without symptoms are urged to wait 8 weeks.
Image credit: By Muhammad Mahdi Karim GFDL 1.2 license Wikipedia