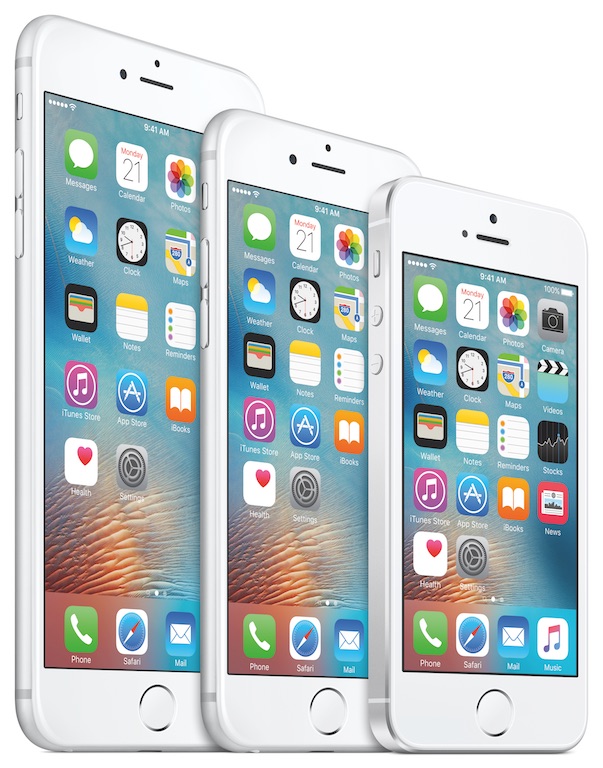 New hardware and software previewed at Apple event.
Even the presentation of the device shows that Apple is struggling to define exactly who their target customer is, and why they would buy their new products. A good deal of time was spent introducing the new oxide TFT display driven by Apple's custom timing controller, despite the fact that all iPads leave only a very little to be desired in terms of screen quality. The new display should be 40% less reflective and 25% brighter than the iPad Air 2 and support two new features, Night Shift and True Tone display.
Night Shift is very similar to the popular desktop application called f.lux, as it adjusts the display's color temperature through the day to prevent eye strain and help users fall asleep faster at night. The True Tone display technology is similar in practice, but, instead of adjusting the temperature based on the current time, it measures the color temperature of the ambient light and adjusts the display to match.
The 9.7-inch iPad Pro also features the Pro Audio speaker system, A9X processor, the same camera as is on the iPhone SE, and support for "Hey, Siri". The device will launch on March 31 with an entire line of accessories, including the Apple Pencil and Keyboard, and a handful of lighting adapters.
It will come in silver, gold, space gray, and new rose gold color and start at $599 for the 32GB version. There will also be a 128GB option for $749 and 256GB version for $899. It was apparent that the audience wasn't too pleased with these prices, but the device actually fits neatly above the entry-level iPad Air 2.
Non-Hardware Announcements
The March event saw its fair share of non-hardware announcements, including a closer look at the latest version of Apple's mobile operating system, iOS 9.3 (released yesterday). Apart from Night Shift and True Tone, Apple has worked with many leading auto manufacturers to develop Apple CarPlay, a more convenient way how to use iPhone in a car. They've also partnered with several educational institutions to further solidify their place on college campuses and in classrooms all over the country, and by enabling iOS 9.3 with a multi-user support to simplify sharing of devices between students. Last, but not least, notes in the Notes app can now be password-protected, which again, just goes to show that Apple is seriously committed to helping customers protect their private information and maintain privacy.
But privacy and security are not the only areas in which Apple is fighting for a good cause. Their ResearchKit is "used to solve some of the biggest problems facing medical research," according to Jeff William, Apple's Chief Operating Officer. The feature allowed researchers to conduct the largest Parkinson's study in history, discover that there are more kinds of type 2 diabetes than originally thought, and to find asthma triggers in all 50 states.
William explained that a technology like this could also be used to help with post-surgical regimens and help people take a more active role in their care. That's why Apple has decided to create an open-source framework for apps, called CareKit, with the first application tp be used by people who are suffering from Parkinson's disease. It will allow them to monitor what's affecting their health and design a better, individualized treatment plan. More CareKit apps should be available in the near future.
Conclusion
Overall, the March event didn't really manage to surprise those who paid attention to rumors, since most of what was announced had been expected for quite some time. Probably the most pleasing aspect was seeing Apple stand behind their customers and taking a firm stand against the government. This historical significance of their actions could mean more to many potential customers than any processor or Retina display ever could.