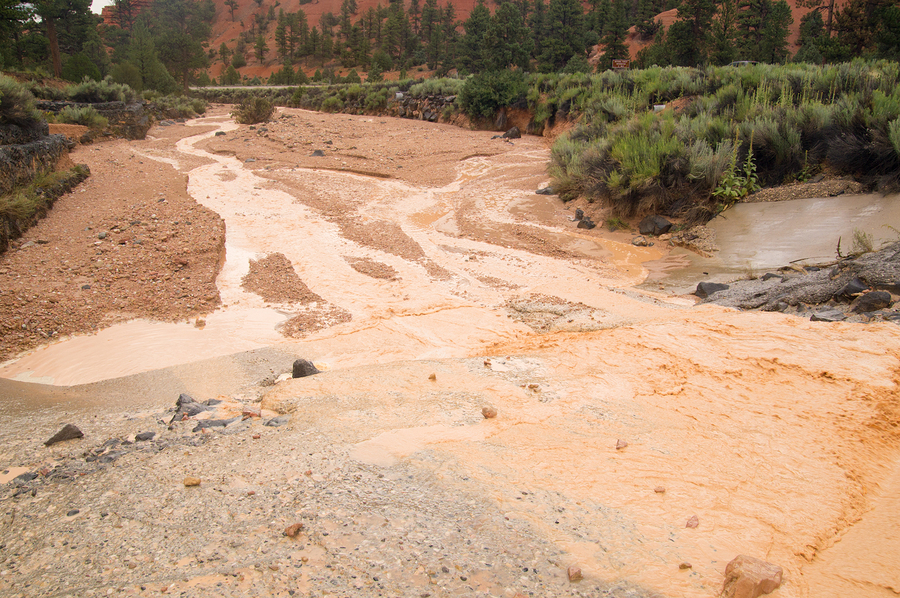 The precipitation increase is indicative of global warming since warm air is able to hold more moisture than cold air.
A new study released Monday shows that "extreme downpours" are hitting both the driest and wettest ares of the world with increasing frequency, and that global warming is raising the risk of the occurrences continuing for the rest of the century. The study was released by the University of New South Wales in Sydney inn the journal Nature Climate Change. Study leader Markus Donat said that climate change which is projected until the year 2100 indicates "a continued intensification of daily precipitation extremes." The study examined trends in the most arid 30 percent and the wettest 30 percent of the Earth's land area.
The precipitation increase is indicating global warming since warm air is able to hold more moisture than cold air. Although previous studies have suggested that, although wet areas will get wetter, dry areas will actually get drier overall when a warming trend happens. Scientists blamed this on man-made greenhouse gasses. The new study disputes that.
The study also determined that even though the amount of rain is increased, the warmer atmosphere causes increased evaporation, meaning that water storage rates will not change.
Death Valley in California, which is the driest and hottest North American locations, had spectacular flowers blooming this spring after heavy rains last year. Chile's Atacama desert saw a similar phenomenon in 2015 after receiving the heaviest rain in 20 years.
The extreme rains are also resulting in damaging floods, which are especially threatening in dry areas. In those areas there is usually little invested in flood defenses, leaving them especially vulnerable during heavy rains.
The new study shows that global warming could lead to more regular flash flooding events. Donat says "we found a strong relationship between global warming and an increase in rainfall, particularly in areas outside of the tropics…."Within the tropics we saw an increase in rainfall responding to global warming but the actual rate of this increase was less clear."
The researchers came to the conclusion that the extreme rainfall evens were increasing in dry areas at regional levels, rather than as an average across the globe, by looking at regions with similar characteristics. Dry regions in countries such as Australia, Asia and Africa were compared, as well as wetter regions across different countries. The findings remained consistent throughout all the observations.
Donat says that the uncertainties in the climate were greatest where the observational uncertainties were greatest, suggesting that better observations are needed for those who are planning for climate change if they are going to determine how future precipitation world wide will change with global warming.