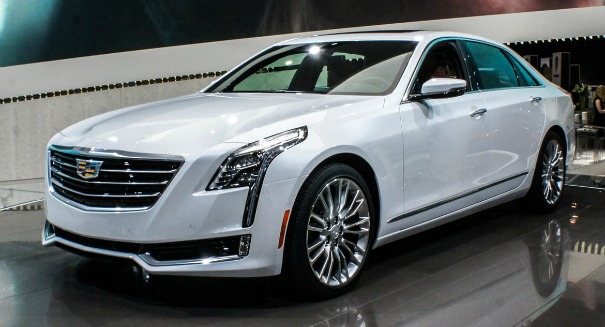 The company's new luxury sedan will be featured in an advertisement which will air during the Oscars.
Next month's Academy Awards show will be graced by an unlikely star: the new ad for the Cadillac CT6 will be unveiled during the Hollywood award show.
According to the Detroit News, the ad was considered for the Super Bowl but ultimately ended up being slated for the Oscars. The reason? Cadillac's new business strategy involves confronting European car manufacturers where their sales are the highest — specifically, on the East and West coast, where 40 percent of all luxury sales are made.
The Oscars ad is just one of many efforts being made by Cadillac and General Motors in order to strengthen their position in the market relative to European companies. This strategy has also involved moving headquarters from Detroit to New York.
"If you are a resurgent luxury brand, then the premium luxury sedan market is where you make your bold statement," said Cadillac President Johann de Nysschen at the Los Angeles media test debut of the CT6 last week. "It's where our reputation was built. Cadillac is at the forefront of innovation again."
The CT6 and its media campaign represent one aspect of the company's ambitious, $12 billion product blitz that hopes to bring eight new models to showrooms by 2020.
The car itself will roll out starting at $54,495. The CT6 will come packing smaller, more efficient engines in comparison to those found in German cars, though the company promises a similar power-to-weight ratio. In addition to this particular model of CT6, which Cadillac plans on releasing in March, a plug-in hybrid version of the car will be premiered later this year.