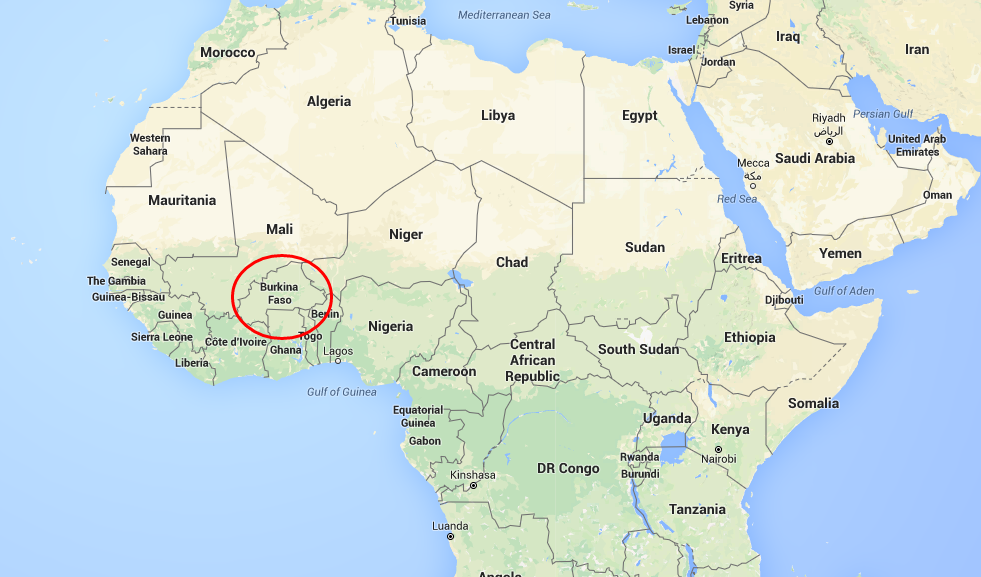 One survivor reported that the hostages were forced to either hide or play dead or they were shot.
Al-Qaeda militants stormed a hotel and cafe in the Burkina Faso capital of Ouagadougou on Friday evening, taking 126 hostages and killing at least 23. Four of the extremists were killed. The luxury Hotel Splendid and Cafe Cappucino are popular with Westerners, and were overrun in an overnight battle before security forces regained control and freed the hostages. The attack is at least the fifth in recent days with deadly ambushes of civilians by armed militants in cities in Turkey, Egypt, Iraq and Indonesia.
According to witnesses the attack started when militants set off an explosion outside the hotel, then moved inside and took hostages. Thirty French soldiers from the military garrison in Burkina Faso responded to the attack, joining at least 40 from the local military. These forces began a counter-assault early Saturday to try and retake the hotel. Their arrival prompted a gun battle.
After being freed, one survivor reported that they were forced to either hide for their lives or play dead. She said the attackers were shooting at everyone. The hostages dropped to the floor, but were fired at immediately if they raised their heads. The militants went around and shook people by the foot to see if they were alive, and shot them if they were.
The same survivor, who did not give her name, said the attackers eventually went upstairs and set the place on fire, then escaped through the roof. She said that the room was completely on fire, making it impossible to breathe.
Witnesses reported that three bodies could be seen in the cafe, which is connected to the hotel, and reported that four to six attackers were inside with the hostages. Ten bodies were eventually found inside the cafe. Security minister Simon Compaore said that the death toll could rise from 23 as investigators continue to search the scene.
In an online statement released hours later, al-Qaeda in the Islamic State (AQIM) said their operation was "revenge against France and the disbelieving West." The same extremists were behind a similar attack on a luxury hotel in Bamako, Mali in November that resulted in 20 deaths.
A largely Muslim country, Burkin Faso has been in turmoil since late 2014 when its longtime president was ousted. However, they had been largely spared from violence by Islamic extremist groups for years.