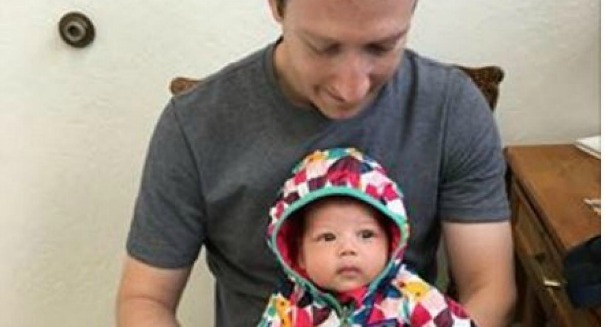 Facebook CEO Zuckerberg stirs controversy with vaccine support.
A brief statement posted by Facebook CEO Mark Zuckerberg on his own social network has created a whirl of controversy about vaccinations. In the accompanying photo of Zuckerberg and his infant daughter, Maxima, the five word caption, "Doctor's visit—time for vaccines!", spoke volumes about his  support of vaccinations.
It caught Silicon Valley off guard, where Facebook is headquartered and "where there is a lower than average rate of vaccination,"according to Slate.com. In the photo Zuckerberg is holding Maxima on his lap and looking like a proud father. The infant is focused straight ahead and appearing well adjusted.
Immediately the firestorm began with posters opining about the health risks they believe are attributed to vacinations given to infants. Zuckerberg created the post on Friday and it has already received more than 2.5 million likes and over 24,000 shares.
Although many expressed opposition to Zuckerberg's vaccination visit, even accusing the billion of accepting money from drug companies for his endorsement of vaccinations, there were many who fully supported the CEO's move.
Some thanked Zuckerberg, 31,  for creating a dialog about vaccinations with his briefly worded pro-vaccine statement. Among those supporting Zuckerberg, Facebook commenter Carlos Munoz wrote, "It's kinda sad that we now live in a world in which we congratulate people for vaccinating their kids. Look at how far we have regressed due to science illiteracy."
However, others were critical. Amy Smith commented: "I have been reading through these comments…Why bash the antivaxxers? Vaccines are a pharmaceutical. The baby has a new immune system and the blood brain barrier has not formed. I don't think it's controversial. It's pretty simple. A pharmaceutical carries risks. If you wanna vaccinate then great. But get the full story on what it does to your immune system to be "tricked" so early in life. Ask yourself if you have a strong family history of autoimmune disorders. Know that it gives an immune system extra jobs which may lead to less ability to fight off other ailments."