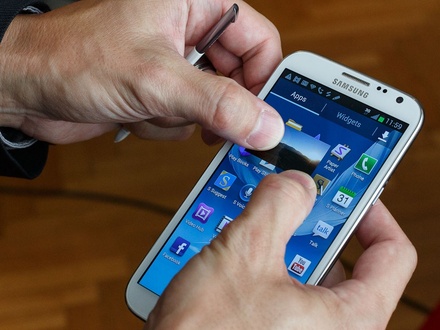 A new study warns that focusing heavily on a task could leave you temporarily deaf - here's how.
In today's world of non-stop distraction, it can be seriously difficult to focus on a task until it's complete. People who have the ability to zone in on a specific activity can be more productive, but there may be more risks to zoning in than once believed. According to a report from ABC News, a new study warns that focusing intensely on a task could make you momentarily deaf.
Have you ever tried to get the attention of somebody using their smartphone? They aren't ignoring you, scientists from the University College London assert; they probably just don't hear you. The study found that the brain's sense of vision and hearing both share processing capacity, and the brain has to make a split-second decision about which sense to perceive.
The study was published in the recent edition of the Journal of Neuroscience. Scientists analyzed 14 different people as they performed visual tasks of increasing complexity while sound played in the background. By monitoring the participants' brain activity, the researchers were able to determine when exactly the brain chose to acknowledge visual stimuli over sounds.
As the visual tasks in the study grew more demanding, the scientists found that the participants' early response to sound was delayed a great deal. The research team hypothesized that the participants weren't just ignoring the sounds; they actually could not hear them.
According to the study's author, Nilli Lavie, a professor of psychology and brain sciences at the University College London, "In order to hear, we don't just need our ears to be operating; we need our brain to respond to the sound. If our brain doesn't respond because our attention is fully taken by another task, then we experience deafness."
The study confirms that your friends aren't just being rude when they ignore you; they are probably so focused on their task that the sound of your voice failed to register in their brain. Brain signals occur quickly after a sound occurs, typically in under a quarter of a second.
The brain already has a short window of time to respond to a stimulus, and it appears to have difficulty switching between senses rapidly. So give your busy friends a break, and maybe a light tap on the shoulder if you want to get their attention.
A press release from University College London outlining the details of the study can be found here.